By Elsie Udoh
Starting a business can be a daunting task. Data from the BLS reveals that approximately 20% of new businesses fail during the first two years of being open, 45% during the first five years, and 65% during the first 10 years. Only 25% of new businesses make it to 15 years or more.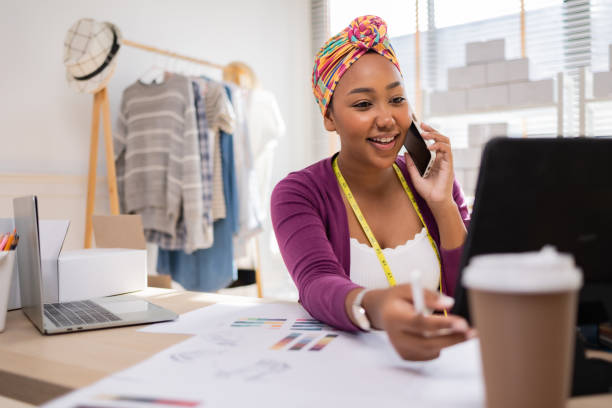 It is even more challenging for small businesses that become successful because they tend to be in the radar for competition to notice them and react to what they might be doing. Small businesses are arguably the core that drives the growth of economies but they are not without their challenges. Some of the challenges they face include, access to financing, little business knowledge, government regulations and policies, visibility and marketing, inadequate public infrastructure, finding the right staff and access to relevant technology.
Technology however introduces the small businesses to affordable solutions that enable them adopt innovative approaches to scale successfully and stand out from competition to take advantage of scarce opportunities. Small businesses that adopt the right technology are able to leverage a competitive advantage that allows them to reach out to more clients, enhance efficiency, remove bulk managing daily operations and much more.
Here are 6 tech tools that small businesses can adopt to scale up.
WordPress
WordPress is the world's most popular website builder. Small business owners can use WordPress to build one-of-a-kind website or blog for their small business and control the material that is distributed on the website once it is created in order to achieve high Search Engine Optimization (SEO) rankings. There are also free, stylish themes and patterns that can be used to design the website page and get it up and running without having to hire a professional. This can function as an online store and point of contact for customers to experience products' offerings or services before initial contact is made.
WhatsApp Business
This is a customer communications management software that is a go-to digital tool for individual businesses. It includes features such as a business profile, a catalog to display products and services, auto messaging, QR codes to invite new customers, and others. WhatsApp Business enables small businesses to improve their operations and communicate with their customers in a professional and personalized manner. Customers can be identified easily through connection through the app to other social media pages, such as Facebook and Instagram.
Also Read: Saving the earth is our collective responsibility
Google for small business
Google My Business offers a free profile for small businesses, making them discoverable by customers on Google Search and Maps. Business owners can then go on to manage their free business profile on Google My Business App or on google.com/business. Customers are also able to leave Google reviews for small businesses that are listed on Google for small business and this helps in building the small business's credibility and drives sales.
MailChimp
Email marketing is a tool to drive leads for small businesses. Mailchimp is an all-in-one marketing platform that allows small businesses to manage and communicate with their consumers at the same time in order to keep them informed about ongoing activities or promotions, the latest arrivals, news, and so on. MailChimp features include audience management for segmentation and targeting, content production tools, marketing automation, insights and analytics, and connectivity with other digital technologies.
Zoho One
Zoho One gives small businesses over 40 integrated applications to manage, connect, and automate business processes across your entire organization. Small businesses that adopt Zoho One are able to digitally manage sales, marketing, operations, support, finance etc. With Zoho One, small businesses are able to automate everyday tasks, streamline data management, keep an accurate record of accounts to monitor the health of the business and generate leads, close deals, and win repeat business.
PayFit
Small businesses should not have to deal with complicated payrolls. Managing people becomes easy and intuitive with PayFit. PayFit is a cloud payroll management application that automates the process of manually generating and processing employee and commission payments for human resource managers by utilizing features such as the employee portal, onboarding, exports, and reporting. The list of technology tools that can assist your business in surviving and thriving in the market is in exhaustive, but the six mentioned above are simple to use and will provide small businesses with the necessary start-up boost for the intended growth.